Arturo - Riflessioni - 10" gatefold with CD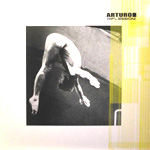 Arturo are back!! Dalla Torino HC degli anni 90, sette nuovi brani in lussuosissimo vinile
formato 10", gatefold cover e free CD incluso. Lussuosissimo ho detto. E spaccaaaa!
Arturo are back!! From the Turin HC of the 90's, seven new songs in a luxurious vinyl 10" with gatefold cover and enclosed free cd. Luxury I said!
Tracklist:
A1.
In-Vano
A2. Comme Tu Veux
A3. Decostruzione
B1. Uovo
B2. Minimizzare Pt.1/Pt.2
B3. Etica
B4. Ultimo Scatto
Recorded by Cristano Lo Mele. Mixed and mastered by Tino Paratore.
Released by Smartz Records, Jacob Records, Tanto Di Cappello Records, HVR, Zingaro Familia.
SM054 - 10" gatefold with CD 2012 - 15 €