Fuco - Fuco - CDr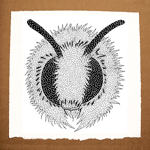 Entità a 3 teste avvistata nella bassa canavesana, in giro da un po' di anni sotto altri aspetti ed altre forme (Isobel, BelliCosi, Stonegod), ama il rock crauto e la bagnacauda.
A 3-heads creature caught in the South-Canavese, have been around since years under different forms (Isobel, BelliCosi, Stonegod), loves krautrock and bagnacauda.
Tracklist:
01. Kiribati
02. M104
03. MarikaMonti
04. Tajga
05. Fuco
Fuco Is: Lele Giraudo: bass - Mark Rigamatti: bass - Franco Forresu: drums.
Recorded and Mixed by Massimiliano "Mano" Moccia @ MAM Recordings, CN, Italy.
Mastered by Maurizio Giannotti @ NewMastering, MI, Italy.
Released by Smartz.
SM056 - CDr 2015 - 6 €